If there exists a personality in Indian sports, who had a painter's eye for football canvas and mixed his finicky perfectionism on the field with a pin-up image off it during his playing career, Subimal '
Chuni
' Goswami would find no challenger.
The legendary forward, who at 82 breathed his last in Kolkata on Thursday, was the poster boy of Indian football, a cricketer par excellence who once took Bengal to the Ranji Trophy final in the 1971-72 season and helped India demolish the mighty West Indies in a tour match. In short, he was an 'expert' at everything, be it a tennis racket or a hockey stick.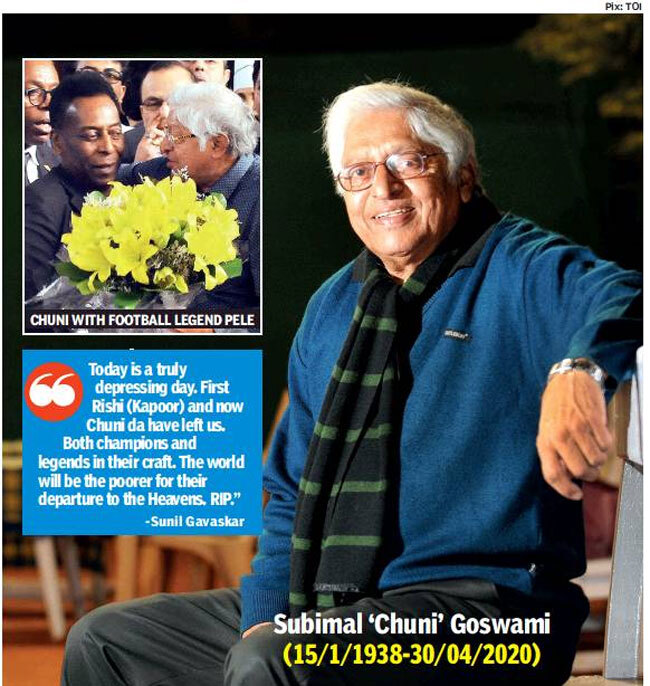 His death took place a month after the passing of another legend Pradip Kumar Banerjee. The duo formed a mythical attacking triumvirate along with Tulsidas Balaram, who came to be known as "Brahma, Vishnu and Maheshwar" of Indian football. Balaram now remains the only surviving member of the trio.


Such was Chuni's mastery on a football field that he reportedly drew interest from England's Tottenham Hotspur. Yet, he remained a Mohun Bagan faithful, having played for them uninterruptedly from 1954 to 1968, presiding over the club's golden period in the 1960s. That he helped the green-and-maroons win 31 trophies while scoring 200 goals during this spell speaks volumes of his legend at the club.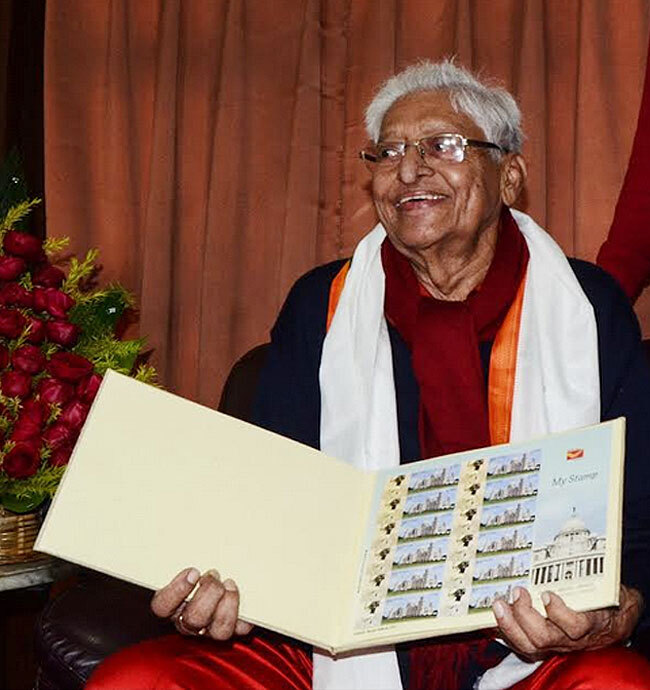 Yet, the legend of Chuni could not be confined to football alone. If Indian sports had any all-rounder athlete, who could have worn many a hat with same intensity and expertise and earned name and fame in equal measure, it was him.
A first-class career consisting of one century, seven fifties and 47 wickets, he shifted his sporting focus to cricket after retiring as a Bagan player in 1968. But the fact that the first of his three seasons with Bengal cricket happened in 1962-63 – at a time when he was at the peak of his football career – tells his rare quality of being an all-rounder athlete, never seen in Indian sporting landscape.
A story goes that Gary Sobers was so impressed by his cricketing skills that the legendary West Indies all-rounder was taken aback to know that Chuni was an Indian football star as well.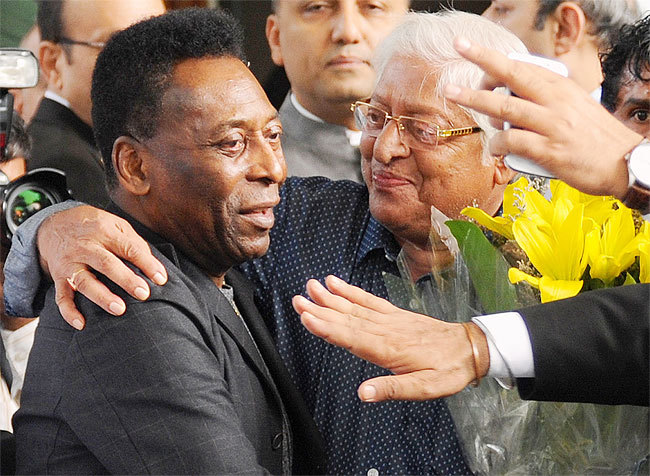 Born at Kishoreganj in undivided Bengal on January 15 in 1938, Chuni was a nature athlete. He soon caught everyone's eye thanks to his exceptional balance, dribbling skill and alacrity which eventually moulded him into a star striker in the 1950s and 60s.
No wonder it was a debut to perfection in Indian colour when he scored a goal against Burma in the 1958 Asian Games in Tokyo. Four years later, he established his legend, leading the national team to glory in the next Asian Games, which is still regarded as the country's best performance on international football stage.
It was during this time his stardom reached extraordinary heights when he used to hobnob the likes of tinsel stars Uttam Kumar and Dileep Kumar and had fans from the highest echelons of society, including India's second President Sarvepalli Radhakrishnan.
Football was his predominant field where he created his magic and myth. One legend has it that, in 1967, a year before hanging up his boots as a professional footballer, he helped Mohun Bagan beat East Bengal with his strike in the second leg of the Calcutta Football League. That win also paved the way for Mohammedan Sporting's march to the title.


When he went back home after the match, he saw several packets of biryani sent to him by Mohammedan Sporting as a mark of gratitude.
"There would be no Pradip Kumar Banerjee in Indian football. There would be no Chuni Goswami in Indian football, either," former India striker and renowned coach Subhas Bhowmick said.
Unlike PK, he never turned to coaching post retirement and instead nurtured Indian football's nursery as director of the famed Tata Academy.
Indian sports may have lost its 'Chuni' now but his legend will live on.